After forming in 2013 to fulfill their shared dream of recording an entire album on wax cylinder, Roochie Toochie transformed their recorded repertoire of antique novelty tunes into a fantastic stage show that puts a capital "S" in showmanship.  When you see the Ragtime Shepherd Kings you'll witness: fancy fiddling, dueling hawaiian guitars, ukelele wizardry, flashy lap-steel guitar, a menagerie of toy instruments, vocal harmonies that sound as if they were polished by hand, a musical pig "porkestra," scandalous dancing--and that's just the intermission!
Roochie Toochie and the Ragtime Shepherd Kings have performed at festivals, museums, theatres and the like across the country including but not limited to: First place winners of the Neotraditional Band Contest at the Appalachian String Band Festival in Clifftop VA 2015; Kauai Old Time Gathering, Kauai, HI; Knoxville Stomp, Knoxville, TN; The Minnesota Bluegrass and Old Time Music Association Festival in Richmond, MN; Black Pot Festival, Lafayette, LA; Indiana Fiddler's Gathering, Battle Ground, IN; Old Tone Roots Music Festival, Hillsdale, NY and the Milwaukee Art Museum, Milwaukee, WI.
Timmy Findlen is a ukulele player and comic singer from a potato farm in Aroostook County. He holds a degree in The History of Maine Humor from Goddard College, and has spent the last decade and a half working on projects having to do with the history of American entertainment, with specific attention to the folklife, music, and culture of Maine. He is the former bandleader of Over A Cardboard Sea, a Portland-based novelty band that played all over New England during their 6 year stint in the area. He worked on the Maine music documentary The Eventful Life of Al Hawkes, which chronicled life and times of the Westbrook native and highlighted Maine's role in the world of country music. He has taken the stage with some of Maine's finest performers, including Oakie The Acorn and Slugger The Sea Dog. After an apprenticeship building and repairing ukuleles with renowned Maine luthier Joel Eckhaus, of Earnest Instruments, Timmy moved to Nashville, Tennessee, to play country music and continue his work as a restoration carpenter. All the while he has remained interested in Maine's unique musical past, taking every opportunity to craft exciting and historically-informed shows intended for the people of Maine.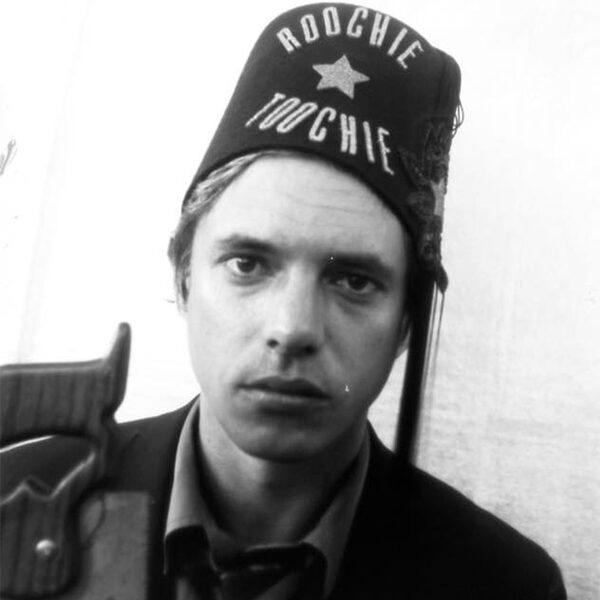 Lindsay McCaw is a musician and puppeteer who lives in Detroit, MI. She has been playing fiddle, banjo, guitar, and Hawaiian guitar for two decades. She has several music projects in Detroit including "The Boblo Islanders".  She is a founding member of the Detroit Square Dance Society and The Corn Potato String Band, and has called square dances and taught American folk dance all over the world. She is a two-time winner of the Minneapolis Jug Band Contest and four-time first-place winner of the Sheffield Field Days Fiddle contest in Vermont's Northeast Kingdom.
As a puppeteer, Lindsay has performed and created puppet shows with groups all over the US, Europe and Asia. She spent years as a staff member with well-known puppet companies such as Bread and Puppet Theatre in Glover, VT and In the Heart of the Beast Puppet and Mask Theatre in Minneapolis, MN.
She co-founded a company called "Flying Cardboard Theater" who build and perform puppet shows and produce the Detroit Contastoria Fest.  She also currently works with Detroit Puppet Company.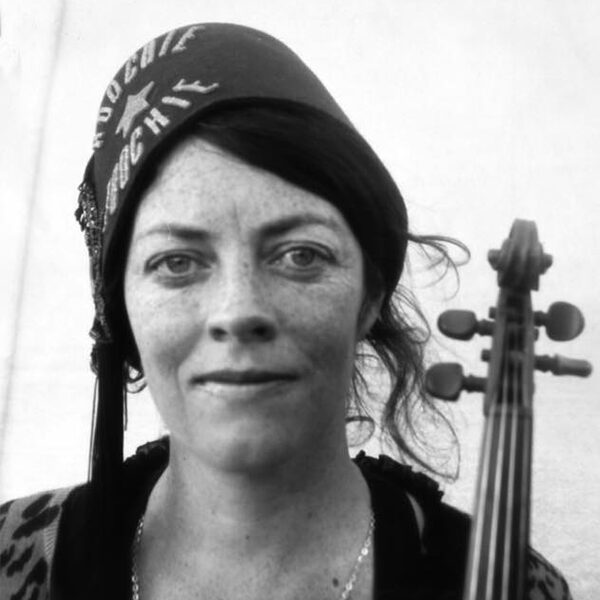 Matt Bell's musical training officially began in music theory, ear training, composition, jazz guitar, and classical bass at Eastern Oregon University, where he performed in the local youth orchestra and the Grande Ronde Symphony Orchestra. He also studied voice and classical violin, co-led a mandolin orchestra, traveled with the African Drumming Ensemble, ran the University's recording studio, and eventually became an adjunct teacher.
When Hurricane Katrina hit Louisiana, Matt was working his seasonal job as a firefighter with the US Forest Service and was sent to New Orleans. After that experience he transferred to the University of New Orleans Jazz Studies program, where he earned his Undergraduate and Masters degrees. His studies were focused on jazz and jazz guitar, which he now teaches and performs full-time. Since 2006 he has been a staff guitar instructor at the Wallowa Fiddle Tunes camp, and has presented numerous swing guitar workshops on his own across the country. Matt is a founding member of the multi award winning Neo-Traditional Jazz group Aurora Nealand and the Royal Roses, and is prominent as a bandleader and sideman in numerous traditional jazz and swing groups in southern Louisiana.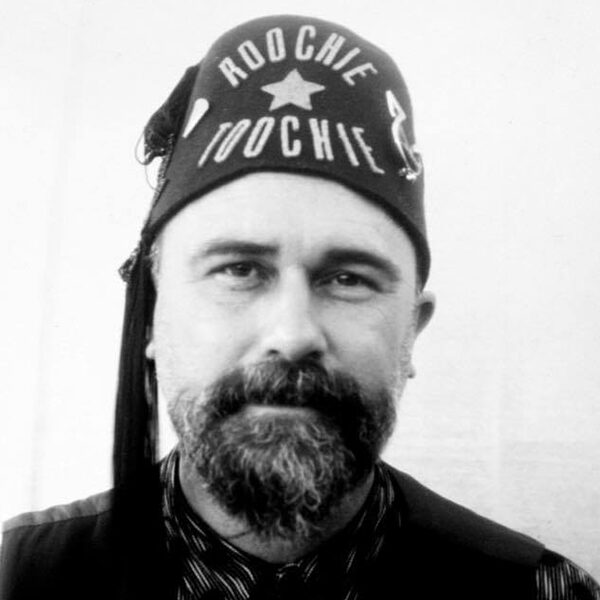 Joy Patterson lives in New Orleans where she plays blues, jazz & country music from the very early days of recorded music. As a vocalist & percussionist, Joy blends traditional instruments with not-so-traditional sound makers, such as found objects, dog toys, confetti cannons, and various hand-built contraptions. Joy is a lead vocalist & washboard player in a variety of musical projects in New Orleans, where for the past decade she has been producing a community event called The All-Star Covered-Dish Country Jamboree. Each week the Jamboree hosts traveling country roots bands from all over the United States and abroad, and has served as a model for similar weekly events that have sprouted up in cities across the country.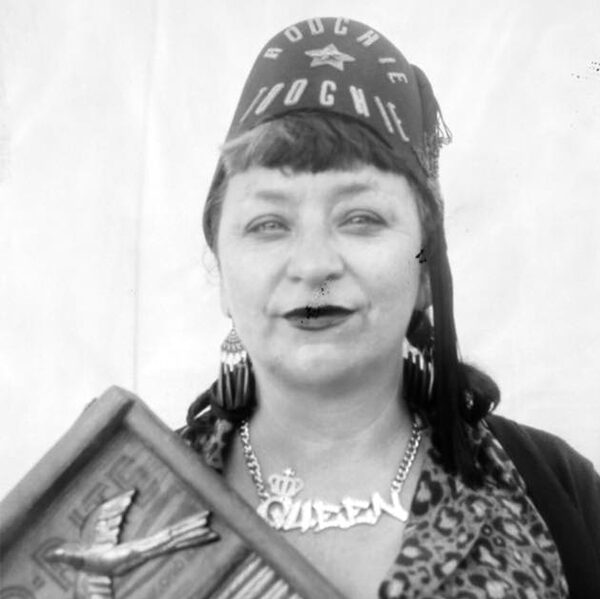 Portraits by Aurelien de St. Andre via Afghan Photo Booth
Joel Jackson is a guitar and steel guitar player who currently resides in Detroit, MI. He plays music with "The Boblo Islanders" and "The Velvet Boys" as well as several other bands in Detroit. He grew up in Bakersfield, CA and has lived and made music in many other cities including Portland, OR, Kansas City, MO, Memphis, TN and Asheville, NC. He plays country, jazz and antiquated pop music among other things. He has also received critical acclaim for his electronic music projects.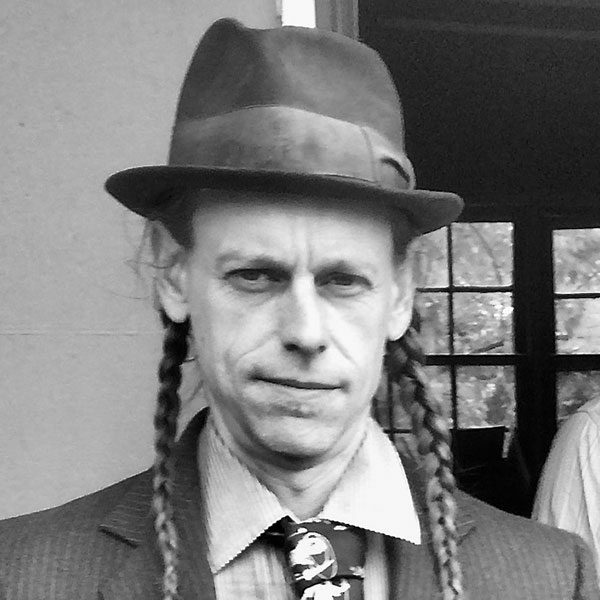 Maura Gahan is a dancer, puppeteer and theater maker who lives in Vermont. Her love of high and low art, folk dance, and political theater has led to decades of multi-disciplined collaborations through performance, teaching, and research across North America, Africa, the Caribbean, Asia, and Europe—ranging from gold-gilded opera houses to buttercup cow-fields. She has studied and worked with Steve Paxton, Lisa Nelson, and Peter Schumann. As a full-time member of the Bread and Puppet Theater, Gahan co-created the Lubberland National Dance Company into a touring, on-the-spot community-based, political dance device. Gahan performs locally with the Vermont Vaudeville troupe while teaching dance and puppetry to youth in the area. She is currently an MFA Teaching Fellow in Dance at Bennington College with a focus on "Politics of the Rural: Agriculture and Art."