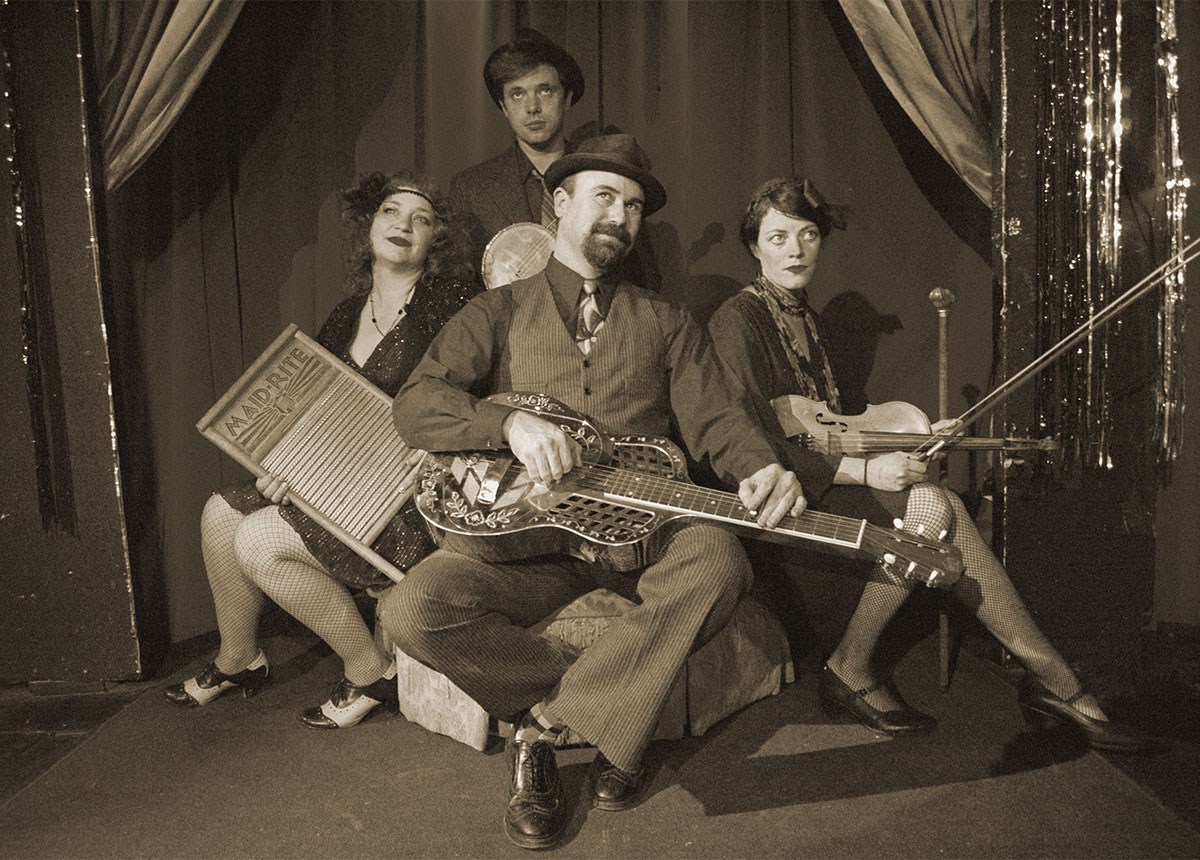 Suffice it to say, whether you're in the audience for the band's abbreviated "Blue Plate Special" show or Friday night at The Laurel Theater, you haven't seen — or heard — anything quite like Roochie Toochie and the Rag Time Shepherd Kings.
In person, the quintet draws inspiration from traveling minstrel shows that roamed the countryside during the turn of the last century; part musical act and part vaudeville entertainment, they make it their mission, according to the band's website, "to perform the weirdest songs from the early days of Tin Pan Alley on the format on which they were first recorded — wax cylinder."
The band's sole album was recorded on wax cylinder, a now-rare process by which sound was captured on literal cylinders; they were the earliest commercial media for recording and reproducing sound and predated disc records, as LPs are also known. Only a handful of studios can still record via the wax cylinder method, ukulele player Timmy Findlen told The Daily Times recently, and Roochie Toochie was determined to find one in America at which to record. (more…)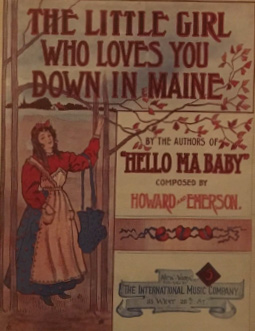 By Michelle Haynes · Bird's Eye View in-flight magazine
The Pine Tree state prepares to celebrate the season with Roochie Toochie and the Ragtime Shepherd Kings. I smile just writing the name of this popular and quirky band touring Maine this fall. High energy combined with fiddle players, ukuleles, Hawaiian guitars and quite an assortment of mini-instruments are guaranteed to get audiences on their feet. Their rousing performance will rock the bucolic Blue Hill peninsula at a special performance at the renowned Bagaducc Music Lending Library, home to one of the nation's largest repositories of sheet music. The band is planning to showcase Maine themed songs and sheet music covers. Wait until you see what they come up with! The double win here is the location, for the Blue Hill Peninsula is true gem featuring rolling hills bordered by the sea, and quintessential Maine villages offering no shortage of glorious fall color. Leaf peepers take note, crowds and traffic are non-existent.